Tag: jquery
by Greg on Nov.05, 2011, under ITP, Science Life, Social Activism using Mobile Technology
Check out the demo here:
Techcrumbs.org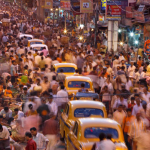 Problem: This past weekend, the UN reported the 7 billionth person was born on earth. In about 200 years, we went from having 1 billion people on our planet to 7 billion. You might think that space is a problem, but you would be wrong. We have plenty of space, especially since the current human migration trend is toward super dense cities. The greater issue with so many people living on this planet is resources and demands on them. South Asia, South America, and Africa are all enjoying varying degrees of growth. This need for resources puts disastrous pressure on the environment and availability of water and food.
1 Comment
:environmental, gadget, gdgt, global voices, html5, ITP, ITP2800, jquery, Jquery mobile, mobile technology, Nathan Freitas, sourcemap.com, techcrumbs, technology, UN data, wikipedia
more...
by Greg on Apr.02, 2011, under ITP, Video and the Open Web
Now, for a tubeyloops update.
I was fortunate to be one of the projects included at the ButterCamp event, surprisingly so, because I attended thinking I was going to be a spectator/helper, and instead I was lucky enough to be paired with a talented programmer from Boston's Bocoup. Rick Waldron ( one of the minds behind popcorn.js' ability to be accessible even for a major novice like me) was not only enthusiastic about the idea, but also has continued all week to keep our momentum going. Working with him has been very enjoyable.
Leave a Comment
:buttercamp, jquery, open-source, patternsketch, popcorn.js, rick waldron, tubeyloops
more...